LIST OF INSURANCE COMPANIES IN FIJI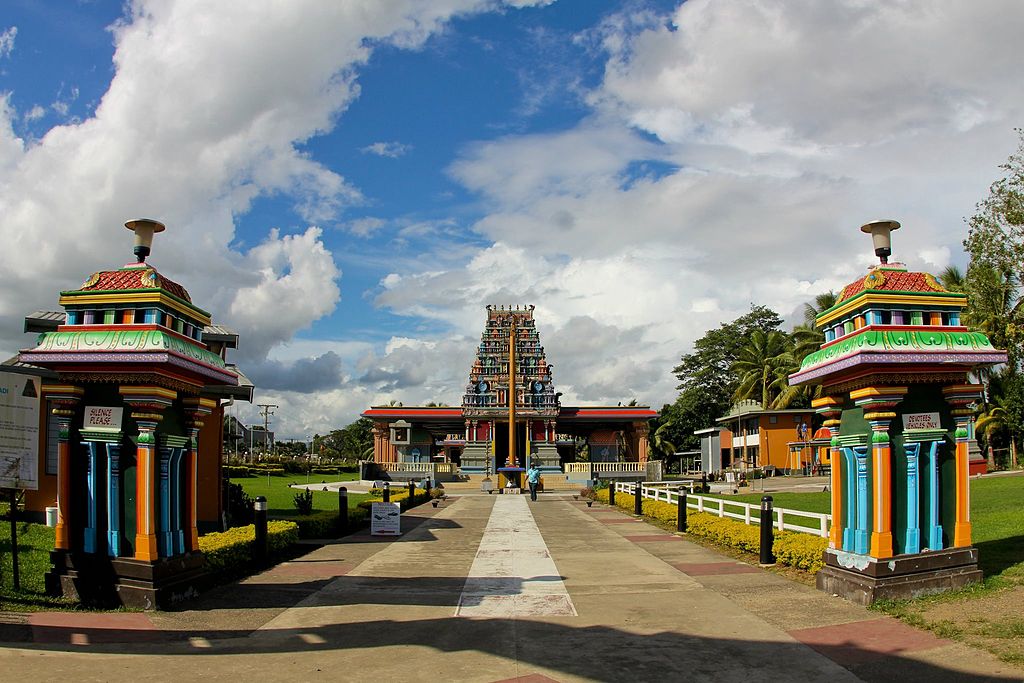 Sri Siva Subramaniya Hindu temple, Nadi

Fiji, Oceania – World Insurance Companies Logos. The pages of this site contain a wealth of essential information about all sorts of insurance issues. By clicking on each insurer's logo, can instantly access this updated information.
Fiji, List of logos with Names of Insurance Companies
List of logos, including names of insurance companies. Find the best insurer for costs, coverage, customer service and claims support. Find out which insurance company you trust.
See the logos and names of insurance companies in countries near Fiji on the Logos of insurance companies in Oceania page.

LIST OF NAMES OF INSURANCE COMPANIES IN FIJI​ 
Find the ​best insurance companies
General Insurers.
BSP Health Care (Fiji) Limited
Capital Insurance Limited
Fiji Care Insurance Limited
New India Assurance Company Limited
Sun Insurance Company Limited
QBE Insurance (Fiji) Limited
Tower Insurance (Fiji)
Life Insurance
BSP Life Limited. Life Insurance
Life Insurance Corporation of India
Insurance Brokers
Aon Limited
Marsh Limited
Unity Insurance Brokers
Insurance Holdings (Pacific) Pte Ltd
Complete Insurance Services Pte Ltd
Reserve Bank of Fiji – Insurance Supervision Policy Statement No. 8
1.0 Introduction
1.1 This Policy is issued under Section 3(2)(a) and Section 169 of the Insurance Act 1998 as part of the Reserve Bank of Fiji's standards governing the conduct of assurance business.
1.2 In preparing the requirements of this Policy, reference has been made to the recommendations of the International Association of Insurance Supervisors and other international sound practices. The Reserve Bank of Fiji (Reserve Bank) has also taken into account the nature of licensed insurers and the level of development of the local assurance industry.
1.3 Risk Management is the process of identifying, assessing, controlling and monitoring inherent risk in the conduct of assurance business. A risk management framework is the totality of systems, structures, processes and people within which the insurer identifies, assesses, mitigates and monitors all internal and external sources of risk that could have a material impact on an insurer's operations.
2.0 Objective of the Policy
2.1 The objective of the policy is to ensure that each insurer has in place a comprehensive risk management framework that is aligned to the insurer's strategy and business plans, and commensurate with the size, complexity and nature of its operations.
2.2 This draft policy has been developed to outline the Reserve Bank's minimum requirements for the Risk Management Frameworks of Insurers licensed to conduct assurance business.
3.0 Requirements of the Policy Statement
3.1 Risk Management Framework
3.1.1 Each insurer is required to establish an effective risk management framework. The risk management framework (RMF) is the totality of systems, structures, processes and people that address the risk management process. The RMF sets the scope for the entire risk management process and determines how the process can be established and maintained within the institution.2
3.2 Risk Management Policy
3.2.1 Each insurer is required to develop as part of the RMF, a Risk Management Policy that outlines the institution's approach to managing risk and the processes involved.
3.2.2 The Risk Management Policy must be documented, easily understood, auditable, accessible to all staff and reflective of the size, complexity and nature of the insurer's risk profile and exposure. Furthermore, the Risk Management Policy must be approved by the Board or its proxy.
3.2.3 The Risk Management Policy must include:
(a) a documented Risk Management Strategy that is approved by the Board;
(b) clearly defined management responsibilities and controls; and
(c) sound risk management policies and procedures that clearly identify, assess, mitigate and monitor identified risks.
3.3 Risk Management Strategy
3.3.1 At a minimum, the RMS must:
(a) clearly identify the individuals responsible for approval and implementation of the risk management policies;
(b) detail the policies and procedures for the identification, measurement and assessment of risks;
(c) detail the policies and procedures to mitigate and control risks;
(d) detail the policies and procedures for monitoring and reporting risks;
(e) detail the systems that ensure the timeliness, accuracy and relevance of a management information system; and
(f) detail the processes to regularly review the RMF. ..more
From RB of Fiji
Fiji, Oceania – World Insurance Companies Logos