Directory of Logos and Names of Mexican Insurers
Apartment Complex Pino Suárez, in the wake of the 1985 Mexico City earthquake.

Mexican Insurance Companies – World Insurance Companies Logos. By clicking on the logos of insurance companies, one will get a lot of updated information that each of the Underwriters offered online. Locate the insurance company of your choice in Mexico.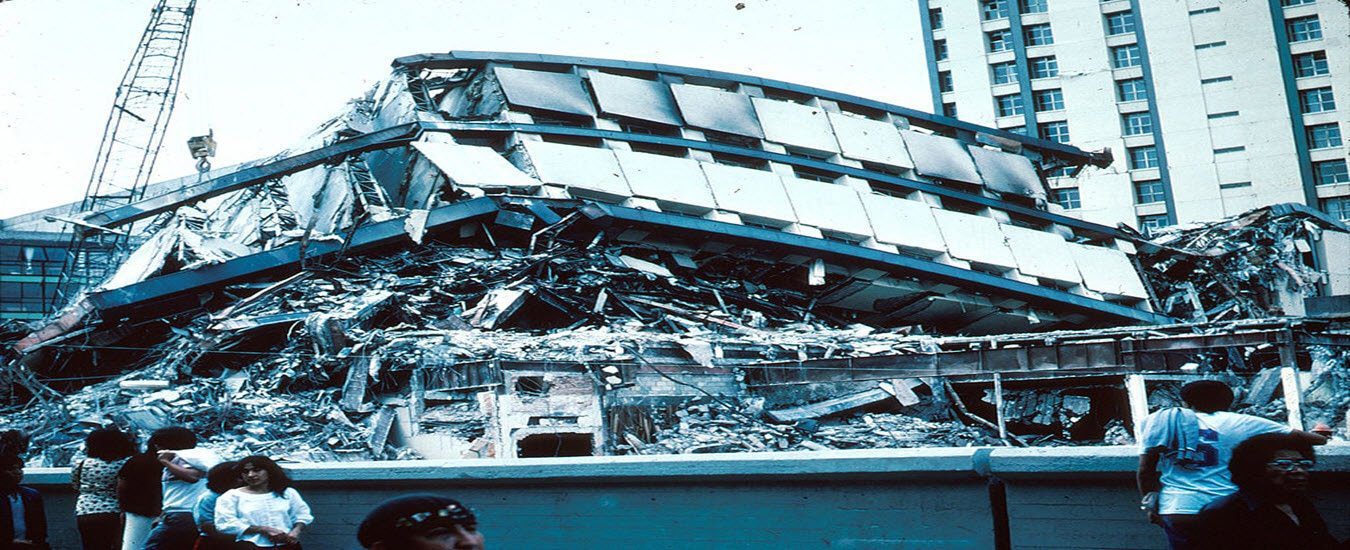 Image of the Logo of Insurance in the United Mexican States
​Image of the Logo of Insurance in the United Mexican States. By clicking the logo of Insurance Company you have instant access to updated information on insurance issues that can help you in the task of choosing the best insurance, and also, get phone numbers, addresses, and prices, that Insurer offers on the Internet. Mexican Insurance Companies
Find out the logos and names of insurance companies in countries near you in Salvador, Central America.
Healthcare in Mexico
Healthcare in Mexico is provided by public institutions run by government departments, private hospitals and clinics, and private physicians. It is largely characterized by a special combination of coverage mainly based on the employment status of the people. Every Mexican citizen is guaranteed no cost access to healthcare and medicine according to the Mexican constitution and made a reality with the "Institute of Health for Well-being", or INSABI.
The Mexican Federal Constitution places the main responsibility of the state in providing national health of the population. Public healthcare is accomplished by an elaborate segmented provisioning and delivery system, which was put in place by the federal government of Mexico around 70 years ago.
This segmentation in the system has allowed private organizations and offices run by physicians to offer a variety of healthcare options to people who can afford it and are willing to pay for it. The overall structure of the Mexican health system is in a continual development and heterogenous state, and this is reflected in national health statistics and accessibility standards observed in the country.
Mexican Insurance Companies – World Insurance Companies Logos