INSURANCE COMPANIES LOGOS AND NAMES
Portugal – Europa – Logos da companhia de seguros ao redor do mundo. Insurance companies near me. The graphic mark of Portuguese Companies is synonymous with its brand.
In insurance, a logo is immediately recognizable and enables the customer to associate the company with the useful qualities such as confidence, the right price, and a lot of other vital questions about the task of finding the best insurance.
Click on the logos of the insurance companies to get a pile of updated information offering each insurer from Portugal.
We want to help you to find the best insurance near you.
PORTUGAL INSURANCE COMPANY LOGOS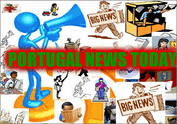 Healthcare in Portugal is provided through three coexisting systems: the National Health Service (Portuguese: Serviço Nacional de Saúde, SNS), special social health insurance schemes for certain professions (health subsystems) and voluntary private health insurance.
The SNS provides universal coverage, although in 2012 measures were implemented to ensure the sustainability of the service by the introduction of user fees to be paid for at the end of treatments. In addition, about 25% of the population is covered by the health subsystems, 10% by private insurance schemes and another 7% of mutual funds.
The Ministry of Health is responsible for developing health policy as well as managing the SNS.
The Health Regulatory Entity (ERS) is the public independent entity responsible for the regulation of the activity of all the public, private and social healthcare providers. In 2019 the government proposes to scrap all fees, which constitute about 2 percent of the NHS's budget, apart from some hospital emergencies.
Find out more Logo of a European insurance company.
From Wikipedia.