LIST OF INSURANCE COMPANIES IN VENEZUELA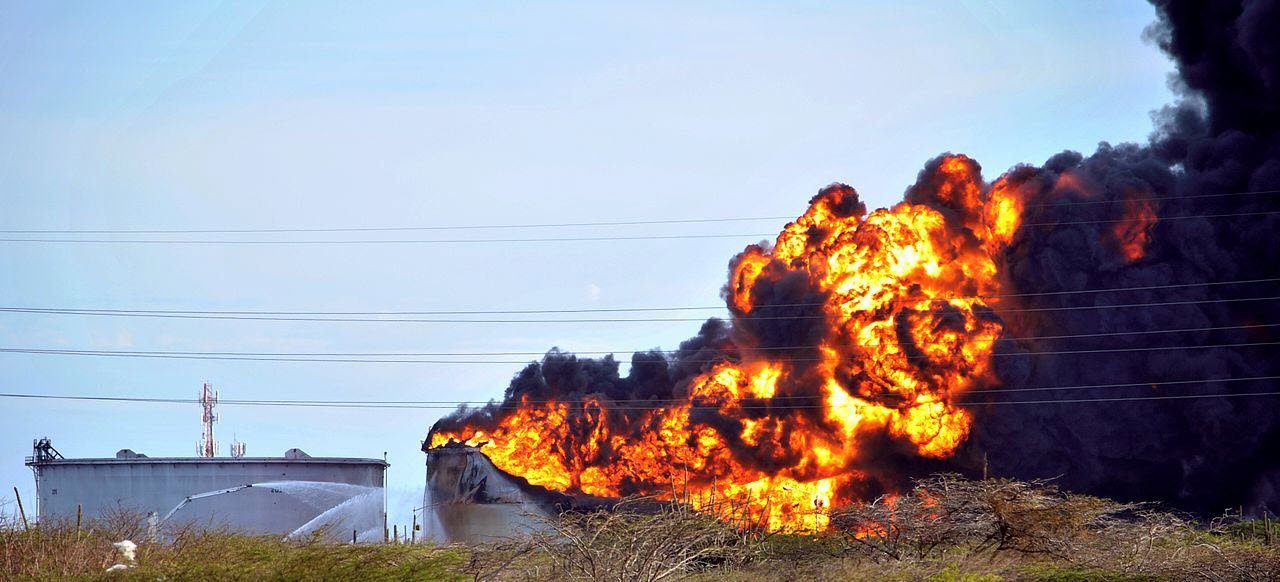 The Paraguaná Refinery Complex is a crude oil refinery complex in Venezuela. It is considered the world's third-largest refinery complex, just after Jamnagar Refinery (India) and Ulsan Refinery (fr) (South Korea). On 25 August 2012 at 01:11 (05:41 GMT), an explosion caused by the ignition of a leaking gas at the Amuay refinery killed 48 people, primarily National Guard troops stationed at the plant, and injured 151 others. Photo Author: Joser86h.
Venezuela, South America – World Insurance Companies Logos​. The graphic mark of a company is synonymous with its brand. In insurance, a logo is instantly recognizable and allows that the customer associates the company with the useful qualities such as trust, the fair price, and many other vital issues on the task of finding the best insurance.

Click the logos of the Insurance Companies for getting a bunch of updated information offering each insurer in this country. We want to help you to find the best Insurance.
List of Insurance Companies Logos of Venezuela
​By clicking the logo of Insurance Company you have instant access to updated information on insurance issues that can help you in the task of choosing the best insurance, and also, get phones numbers, addresses, and prices, that Insurers offers on the Internet.
Find the logo and names of insurance companies in countries close to Venezuela on the page South America, America.


The economy of Venezuela
The economy of this nation is largely based on the petroleum sector and manufacturing. Revenue from petroleum exports accounts for more than 50% of the country's GDP and roughly 95% of total exports.
Venezuela is the sixth largest member of OPEC oil production. From the 1950s to the early 1980s, the economy experienced a steady growth that attracted many immigrants, with the nation enjoying the highest standard of living in Latin America.
During the collapse of oil prices in the 1980s, the economy contracted the monetary sign, commenced a progressive devaluation and inflation skyrocketed to reach peaks of 84% in 1989 and 99% in 1996, three years prior to Hugo Chávez taking office.
This country, manufactures and exports heavy industry products such as steel, aluminum, and cement.
Production is concentrated around Ciudad Guayana, near the Guri Dam, one of the largest dams in the world and the provider of about three-quarters of Venezuela's electricity. Other notable manufacturing includes electronics and automobiles as well as beverages and foodstuffs.
Agriculture in this region accounts for approximately 3% of GDP, 10% of the labor force and at least one-fourth of Venezuela's land area. This region exports rice, corn, fish, tropical fruit, coffee, pork, and beef. The country is not self-sufficient in most areas of agriculture.
From Wikipedia
Venezuela, South America – World Insurance Companies logos