Belarus Insurance – World Insurance Companies Logos. Лагатыпы страхавых кампаній. By clicking on the logos of each insurance company, you can find up-to-date details on the different types of insurance and coverage policies you require.
Belarusian Insurance Company Logos
The graphic brand of a company means its brand. In insurance, a logo is immediately recognizable and enables the customer to associate the company with the useful qualities such as confidence, the right price and many other vital questions to find the best assurance.
Click on the logos of the insurance companies to get a bunch of updated information offering every insurer. We would like to assist you in finding the best insurance.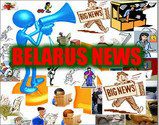 Health in Belarus
The health system in Belarus has the following characteristics:
Belarus, Europe – Insurance Companies Logos
Look for other insurance companies in the region on the page European Insurance Companies