INSURANCE COMPANIES LOGOS
Belarus, Europe – World Insurance Companies Logos. The graphic brand of a company means its brand. In insurance, a logo is immediately recognizable and enables the customer to associate the company with the useful qualities such as confidence, the right price and many other vital questions to find the best assurance. Click on the logos of the insurance companies to get a bunch of updated information offering every insurer. We would like to assist you in finding the best insurance.
LIST OF LOGOS OF BELARUSSIAN INSURANCE COMPANIES
​List of Insurance Companies Logos. Monitor the top insurance providers for cost, coverage, customer service and claims support. Find the insurance provider you trust.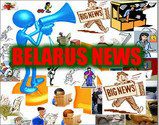 INSURANCE INDUSTRY
A major overhaul of the Belarus insurance industry is being planned to close the gap between this country and its European neighbors, according to online news agency Xprimm.
Finance minister Andrei Kharkovets discussed the implementation of the 2011-2015 insurance establishment strategy in a session of the council of ministers last week.
As reported by Xprimm, the draft decree proposes accumulating the capitalization of insurance companies by "raising the allowed fund threshold up to an equivalent of €5m".
This will be the default threshold for new organizations and is intended to improve the competitive ability of insurers on the Single Economic Space requirement.
In the interest of harmonizing insurance regulations with the Single Economic Space, the document suggests: removing restrictions that prevent private insurance organizations from offering three out of nine kinds of mandatory insurance; allowing foreign companies to provide life insurance services; and eliminating the 35% foreign ownership cap on the allowed fund of an insurance organization.
Kharkovets emphasized that the insurance market of this nation lags those of the European Union and the Single Economic Space.
In 2011, the percentage of insurance premiums to GDP totalled 0.86%, while it sets the target at 1.2-1.3%. In Russia, the figure stands at 1.22%, in Kazakhstan 0.67%, and varies from 1% to 4% in the European Union.
By Francesca Nyman from Insurance Insight
Belarus, Europe – Insurance Companies Logos
Look for other insurance companies in the region on the page European Insurance Companies