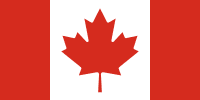 List of Canadian Insurance Companies Logos and Names – World Insurance Companies Logos​, by clicking on the logos of each insurer, you can find up-to-date information on the various types of coverage policies you need.
Hinton Train Collision
The Hinton train collision was a railway accident that occurred on February 8, 1986. Twenty-three people were killed in a collision between a Canadian National Railway freight train and a Via Rail passenger train.
Insurance Company Logos
Insurance Companies Logos. By clicking on the insurer logos, you will get plenty of up-to-date information that each of the insurers offered online. Find out which company, you want.
List of Canadian Insurance Companies Logos and Names
List of Canadian Insurance Companies Logos and Names. Watch for the best insurers based on costs, coverage, customer service and claim support. Find a trusted insurer.


Check this post
Insurance Company Names – List of the largest insurers
The following list shows the top 25 insurers in Canadian, ranked by total assets. "Manulife Financial" is the largest Canadian insurer and one of the largest life insurers in the world.
"Manulife" operates in 21 countries with principal operations in Asia, Canada, and the United States.
"Great-West Lifeco Inc", is the second-largest Canadian insurer by assets and is a member of the Power Financial Corporation.
Great-West Lifeco operates through its subsidiaries: Great-West Life Assurance Company, "London Life" Insurer, Canadian Life Assurance Company, Great-West Life & Annuity Insurance Company and Putnam Investments.
1 Manulife Financial. One of the largest insurers in Canada, Manulife offers a wide range of products and services, including life, health, travel assurance, and more.
2 Great-West Lifeco.
3 Sun Life Financial. Sun Life is another major assurance provider in Canada, offering life, health, dental, disability insurance, and other related products.
4 Canada Life Assurance Company. Canada Life is a leading provider of life, health, and wealth management solutions in Canada.
5 London Life Company.
6 Industrial Alliance Insurance and Financial Services Inc. (iA Financial Group): iA Financial Group offers a wide range of insurance and financial products, including life insurance, health insurance, group insurance, and retirement planning services.
7 Fairfax Financial Holdings.
8 Standard Life.
9 Intact Financial. Intact is the largest provider of property and casualty assurance in Canada. They offer home, auto, business assurance, and specialized coverage for industries like construction and manufacturing
10 Desjardins Financial Security. Desjardins is a leading cooperative financial group in Canada that provides various assurance options, including auto, home , life, and business assurance.
11 Old Republic International Corporation.
12 E-L Financial Corp13 Empire Assurance Company.
13 TD Insurance is a subsidiary of the Toronto-Dominion Bank and provides coverage for auto, home, travel, and other personal needs.
14 The Co-operators Group. The Co-operators is a Canadian-owned cooperative insurer that offers a variety of products and services, including home, auto, farm assurance, and more.
15 Transamerica Life Canada.
16 Foresters.
17 Aviva of Canada. Aviva is a multinational insurer with operations in Canada. They provide a range of products, including home, auto, life insurance, and group benefits.
18 RBC Insurance is the assurance division of the Royal Bank of Canada. They offer life, health, travel, home, and other types of coverage.
19 Royal & SunAlliance Canada (RSA Canada).
20 Wawanesa Mutual Assurance Company.
21 AXA Canada.
22 Genworth MI Canada.
23 BMO Assurance.
24 Economical Insurance Group.
25 La Capitale Civil Service Mutual.
From Banks around the World.
Canadian Health
Canada has a publicly funded health care system called medicare that offers universal access to medically necessary hospital and medical services. Here are a few highlights about health care in Canada:
1. Universal Health Care: Canada's health care system is designed to provide access to vital medical services for all Canadian citizens and permanent residents. It is tax-funded and delivered by each province and territory, resulting in some variation in services and coverage across the country.
2. Provincial or territorial coverage: Every province and territory in Canada operates its own health care system. While basic hospital and physician coverage is uniform across the country, there can be variations in coverage for prescription drugs, dental care, vision care and other services.
3. Medical Services Plan (MSP): The Medical Services Plan is the provincial medicare program which covers medically necessary services provided by physicians and specialists. It provides Canadian residents with access to required medical care without direct payment at the point of service.
4. Primary and specialty care: Canadians usually begin their health care journey with a primary care physician, often referred to as a general practitioner (GP) or family physician. Family physicians provide routine medical care and refer patients to specialists as needed. Specialized care is generally covered by the public health system, although wait times for non-urgent procedures can vary.
5. Prescription drugs: Coverage and costs for prescription drugs vary from province to province and territory to territory. Some provinces have pharmacare programs that cover certain populations, while others have a patchwork quilt of public and private pharmacare programs. Over the past few years, there have been discussions about expanding pharmacare to make it more accessible and affordable.
6. Health Promotion and Preventive Care: Canada has a strong focus on health promotion and disease prevention. Public health organizations at the federal, provincial and local levels are working to educate the public about healthy lifestyles, vaccinations and early disease screening.
7. Mental Health Services: Access to mental health services is a growing priority for Canadians. Mental health support, counselling, and psychiatric services are available through a combination of public and private providers.However, there are ongoing efforts to improve access to mental health care and reduce wait times.
See all insurance company logos in North America.
Canadian Insurance – World Insurance Companies Logos.