LIST OF INSURANCE COMPANIES LOGOS
საქართველო – ევროპა – სადაზღვევო კომპანია ლოგოსი მთელს მსოფლიოში. Georgia, Europe. The graphic mark of a company is synonymous with its brand. In insurance, a logo is immediately recognizable and enables the customer to associate the company with the useful qualities such as confidence, the right price, and a lot of other vital questions about the task of finding the best insurance. Click on the logos of the insurance companies to get a lot of updated information offering each insurer from Georgia. We want to help you to find the best insurance on the internet.
DIRECTORY​ OF GEORGIAN INSURANCE COMPANY LOGOS
List of insurers in Georgia. Click on the logo to get a lot of vital information to select the best insurance.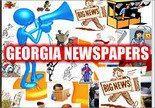 INSURANCE  SECTOR
Insurance companies may engage in a wide-range of insurance products. Those companies that do not offer any life insurance may be described as "general" or simply "non-life" insurers. Sometimes companies only offer life and pension fund management schemes, and they may be described as "life" insurers. Finally, there are companies that offer both "non-life" and "life", and these are known as "composites". Among the various classes of insurance that could be on offer by an insurance sector to its clients are:
Property- buildings –commercial and residential (with or without contents cover)
Equipment- machinery
Motor vehicles (often a major proportion of a market's premium income in developing countries and complicated by other infrastructure needs involving judiciary, police, vehicle registration authorities) – third party liability protection is the usual minimum cover required.
Medical cover
Third party liability other than for motor vehicles
Professional indemnity
Travel
Loss of earnings (usually for business and self-employed individuals)
Deposit insurance (mainly targeting small bank deposits)
Workers accident cover- liability to claims arising from injury or disease arising from the workplace
View more European Insurance Company logos.
Georgian Companies – World insurance Companies Logos