Insurance in Georgia – World Insurance Companies Logos. By clicking on the insurers logos, you can find up-to-date information on the various types of coverage policies you need.
Insurance Company Logos in Georgia
Logos of Insurance Companies in Georgia. Click on the logo to get a lot of vital information to select the best coverage.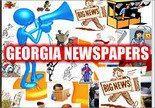 Insurance Sector
Insurers may engage in a wide-range of assurance products. Those companies that do not offer any life assurance may be described as "general" or simply "non-life" insurers. Sometimes companies only offer life and pension fund management schemes, and they may be described as "life" insurers. Finally, there are companies that offer both "non-life" and "life", and these are known as "composites".
Among the various classes of insurance that could be on offer by an assurance sector to its clients are:
Health in Georgia
Health in Georgia, a country in Europe, operates through a combination of public and private systems.
View more European Insurance Company logos.
Georgian Companies – World insurance Companies Logos