LIST OF INSURANCE COMPANIES LOGOS IN NEW ZEALAND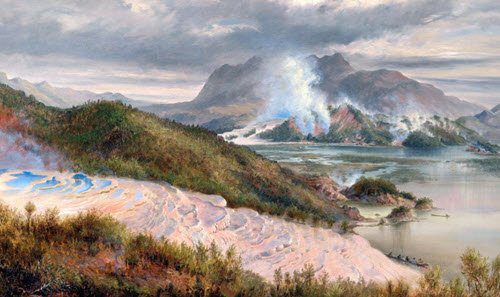 Insurance in New Zealand. The pages of this website contain a wealth of vital information on all kinds of insurance matters. By clicking the logo of each New Zealander Insurers may immediately access to this updated information.
Image of the Top: Pink and White Terraces (1886) by Charles Blomfield. Photograph: Alamy, Lost natural wonder in New Zealand may be found, say researchers.
List of logos with names of Insurance Companies
List of logos with names of Insurers. Find the best insurers, based on cost, coverage, customer service and claims support. Locate the Insurer you trust.
View the logos and names of insurance companies in countries near New Zealand on the Logos of insurance companies in Oceania page.

New Zelanders Names of Insurers
AA Insurance Limited
Acanthus Insurance Company Limited
ACS (NZ) Limited ***
AIA
AIG
Aioi Nissay Dowa Insurance Co., Ltd
Allianz Australia Insurance Limited
American Income Life Insurance Company
AMP Life Limited
Asteron Life Limited
Atradius Credito y Caucion, S.A. de Seguros y Reaseguros
Beneficial Insurance Limited
Berkshire Hathaway Specialty Insurance Company
BNZ Life Insurance Limited
Booster Assurance Limited
Brightsideco Insurance Limited
Chubb Insurance
Cigna Life Insurance
Consumer Insurance Services Limited
Co-operative Life Limited
DPL Insurance Limited
Factory Mutual Insurance Company
Fidelity Life Assurance Company Limited
First American Title Insurance Company of Australia Pty Limited
First Insurance Limited
FMG Insurance Limited
Foundation Life (NZ) Limited
General Reinsurance Australia Ltd
General Reinsurance Life Australia Ltd
Genworth Financial Mortgage Insurance Pty Limited
Great Lakes Insurance SE 02/04/2013
Hallmark General Insurance Company Ltd.
Hallmark Life Insurance Company Limited
Hannover Life Re of Australasia Ltd 02/04/2013
Health Service Welfare Society Limited
IAG New Zealand Limited 13/08/2013
Indemnity and General Insurance Company Limited
Kiwi Insurance Limited
Lifetime Income Limited
Lloyd's of London
Manchester Unity Friendly Society
Marac Insurance Limited
Medical Insurance Society Limited
Medical Life Assurance Society Limited

​Meridian Energy Captive Insurance Limited

Mitsui Sumitomo Insurance Company, Limited
Momentum Life Limited
Munich Reinsurance Company
Munich Reinsurance Company of Australasia Limited
NZ Dental Insurance Society Limited
NZ Medical Professionals Limited
Nib nz limited
Pacific International Insurance Pty Limited
Partners Life Limited
Pinnacle Life Limited
Police Health Plan Limited Provident Insurance Corporation Limited
QBE Insurance (Australia) Limited
QBE Lenders' Mortgage Insurance Limited
Quest Insurance Group Limited
Resolution Life New Zealand Limited
RGA Reinsurance Company of Australia Limited
SCOR SE
Selacs Insurance Limited
Southern Cross Benefits Limited
Southern Cross Medical Care Society
Southern Cross Pet Insurance Limited
Southsure Assurance Limited
Swiss Re Life & Health Australia Limited
T&G Insurance Limited
Teal Insurance Limited
Teleco Insurance (NZ) Limited
The Hollard Insurance Company Pty Ltd
The New India Assurance Company Limited
The North of England Protecting and Indemnity Association Limited
Tokio Marine & Nichido Fire Insurance Co., Ltd.
TOWER Insurance Limited
TrustPower Insurance Limited
Union Medical Benefits Society Limited
Unison Insurance Limited
Vero Insurance New Zealand Limited
Vero Liability Insurance Limited
Veterinary Professional Insurance Society Incorporated
Virginia Surety Company, Inc
Westpac Life-NZ- Limited
Zurich Australian Insurance Limited
New Zealand, Oceania – World Insurance Companies Logos