Insurance in Italy ​- World Insurance Companies Logos. Click on the logos of the insurers to get a bunch of updated information offering every insurer from Italy. We would like to help you find the best coverage online.
Insurance Company Logos in Italy
Insurance Company Logos and Names. The big Italian insurance companies. Watch out for the best insurers in Italy, based on cost, coverage, customer service and disaster assistance. Find the insurer you trust.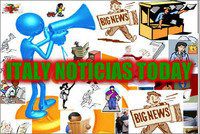 Insurance Company Names
Insurance Company Names in Italy.
| NAMES OF INSURANCE PROVIDERS IN ITALY | NAMES OF INSURANCE PROVIDERS IN ITALY | NAMES OF INSURANCE PROVIDERS IN ITALY |
| --- | --- | --- |
| Alleanza Assicurazioni S.p.A. | Cf Assicurazioni S.p.A. - Compagnia di Assicurazione per il Credito e la Famiglia | Poste Assicura S.p.A. |
| Allianz Società per Azioni | Compagnia Italiana di Previdenza, Assicurazioni e Riassicurazioni S.p.A. | Sara Assicurazioni S.p.A. Assicuratrice Ufficiale dell'automobile Club d'Italia |
| Amissima Assicurazioni S.p.A. | Crédit Agricole Assicurazioni S.p.A. | Società Cattolica di Assicurazione Società per Azioni |
| Amtrust Assicurazioni S.p.A. | Generali Italia S.p.A. | Unipolsai Assicurazioni S.p.A. |
| Arca Assicurazioni S.p.A. | Groupama Assicurazioni Società per Azioni | Vera Assicurazioni S.p.A. |
| Argoglobal Assicurazioni S.p.A. | HDI Assicurazioni S.p.A. | Zurich Investments Life S.p.A. |
| Axa Assicurazioni S.p.A. | Helvetia Italia Assicurazioni S.p.A. | Berkshire Hathaway International Insurance Limited |
| 1 Axa Mps Assicurazioni Vita Società per Azioni | Intesa Sanpaolo Assicura S.p.A. | Helvetia Compagnia Svizzera d'Assicurazioni S.A. |
| BCC Assicurazioni S.p.A. | Itas Vita S.p.A. | Schweizerische Hagel-Versicherungs-Gesellshaft - Società Svizzera di Assicurazioni |
| Bene Assicurazioni S.p.A. | Mediolanum Assicurazioni S.p.A. | Zurich Insurance Company Ltd |
| Bipiemme Assicurazioni S.P.A | Net Insurance S.p.A. | UCA - Assicurazione Spese Legali e Peritali S.p.A. |
| Bnp Paribas Cardif Vita Compagnia di Assicurazione e Riassicurazione S.p.A. | Nobis Compagnia di Assicurazioni S.p.A. | Vittoria Assicurazioni S.p.A. |
Economy of Italy
​Economy of Italy. Italy is the 4th-largest national economy in Europe, the 8th-largest by nominal GDP in the world, and the 12th-largest by GDP (PPP). The country is a founding member of the European Union, the Eurozone, the OECD, the G7 and the G8. Italy is the eighth largest exporter in the world with $514 billion exported in 2015. Its closest trade ties are with the other countries of the European Union, with whom it conducts about 59% of its total trade. The largest trading partners, in order of market share, are Germany (12.6%), France (11.1%), United States (6.8%), Switzerland (5.7%), United Kingdom (4.7%), and Spain (4.4%).
Companies
The country's major companies by sector are: Fiat Chrysler Automobiles, CNH Industrial, Ducati, Piaggio (motor vehicles); Pirelli (tyre manufacturing); Enel, Edison, A2A, Terna (energy); Eni (petrochemicals); Candy, Indesit, De'Longhi (home appliances); Finmeccanica, Alenia Aermacchi, AgustaWestland, Oto Melara (defence); Avio, Telespazio (space); Beretta, Benelli (firearms); Armani, Versace, Dolce & Gabbana, Gucci, Benetton, Diesel, Prada, Luxottica, YOOX (fashion); Ferrero, Barilla, Autogrill, Perfetti Van Melle, Campari, Parmalat (food&beverages); Techint, Lucchini, Gruppo Riva, Danieli (steel); Prysmian, Salini Impregilo, Italcementi, Buzzi Unicem, Astaldi (construction); STMicroelectronics (electronics); Telecom Italia, Mediaset (communications); Assicurazioni Generali, Unipol (insurance); UniCredit, Intesa Sanpaolo (banking); Ferrari, Maserati, Lamborghini (luxury vehicles); Fincantieri, Ferretti, Azimut (shipbuilding).
Of the world's 500 largest stock-market-listed companies measured by revenue in 2014, the Fortune Global 500, these are headquartered in Italy
According to the last national agricultural census, there were 1.6 million farms in 2010 (-32.4% since 2000) covering 12.7 million hectares (63% of which are located in Southern Italy). The vast majority (99%) are family-operated and small, averaging only 8 hectares in size. Of the total surface area in agricultural use (forestry excluded), grain fields take up 31%, olive tree orchards 8.2%, vineyards 5.4%, citrus orchards 3.8%, sugar beets 1.7%, and horticulture 2.4%.
The remainder is primarily dedicated to pastures (25.9%) and feed grains (11.6%). The northern part of Italy produces primarily maize corn, rice, sugar beets, soybeans, meat, fruits and dairy products, while the South specializes in wheat and citrus fruits. Livestock includes 6 million head of cattle, 8.6 million head of swine, 6.8 million head of sheep, and 0.9 million head of goats. The total annual production of the fishing industry in Italy from capture and aquaculture, including crustaceans and molluscs, stood at 480 tons.
Italy is the first largest producer of wine in the world, and one of the leading olive oil, fruits (apples, olives, grapes, oranges, lemons, pears, apricots, hazelnuts, peaches, cherries, plums, strawberries and kiwi-fruits), and vegetables (especially artichokes and tomatoes). The most famous Italian wines are probably the Tuscan Chianti and the Piedmontese Barolo.
Other famous wines are Barbaresco, Barbera d'Asti, Brunello di Montalcino, Frascati, Montepulciano d'Abruzzo, Morellino di Scansano, and the sparkling wines Franciacorta and Prosecco.
Quality goods in which Italy specializes, particularly the already mentioned wines and regional cheeses, are often protected under the quality assurance labels DOC/DOP. This geographical indication certificate, which is attributed by the European Union, is considered important in order to avoid confusion with low-quality mass-produced ersatz products.
Italy, Europe ​- World Insurance Companies Logos