LIST OF INSURANCE COMPANIES IN UKRAINE
Ukraine, Europe – World Insurance Companies Logos. The graphic mark of a company is synonymous with its brand.
In insurance, a logo is immediately recognizable and enables the customer to associate the company with the useful qualities such as confidence, the right price and many other vital questions to find the best assurance.
Click on the logos of the insurance companies to get a lot of updated information offering each insurer. We would like to help you find the best insurance online.
DIRECTORY OF UKRAINIAN INSURANCE COMPANY LOGOS
List of logos of the insurance company. Find the best insurance providers, according to cost, coverage, customer service and disaster support. Find the insurance provider you trust.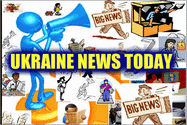 Look for more insurance company logos in nearby regions within Europe
Ukraine, Europe – World Insurance Companies Logos