List of logos and names of insurance companies in Afghanistan – World Insurance Companies Logos. Click on the logos of the insurers to get a lot of updated information offering every insurer in AFGHANISTAN. We want to help you to find the best coverage on the internet.
List of logos and names of insurance companies in Afghanistan
List of logos and names of insurance companies in Afghanistan. The graphic mark of a company is synonymous with its brand. A logo is immediately recognizable and allows the customer to associate the company with the useful qualities such as trust, fair price, etc., and many other vital questions about how to find the coverage.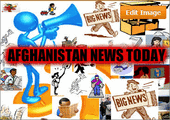 Article 3:
Insurance shall take place against the following risks:
1- Risks to which air, land, and marine transportation means are subjected as the result of accidents.
2- Arson, theft and accidents which threaten physical wellbeing.
3- Force majeure, i.e., earthquake, flood, storm, etc.
4- Collision of vehicles and the risks resulting from their motion.
5- Risks resulting from working in industrial, construction, service-providing institutions and the like.
6- Theft of cash from safe and loss of money while being transferred.
7- Accidents and risks resulting from war, demonstration, strike and riots.
8- All other risks and accidents which may require being insured in the future.
From INSURANCE LAW of Afghanistan
Health in Afghanistan
Afghanistan faced various health challenges due to decades of conflict, political instability, and limited access to healthcare infrastructure.
Historically, Afghanistan has had high rates of infant and maternal mortality, as well as a high burden of communicable diseases such as tuberculosis, malaria, and diarrheal diseases. Limited access to clean water, sanitation facilities, and proper nutrition has contributed to these health issues. Additionally, Afghanistan has struggled with a lack of healthcare professionals, particularly in rural areas.
Nonetheless, several international organizations, non-governmental organizations, and the Afghan government has been working to improve the healthcare system in the country. Efforts have been made to increase access to health care services, improve the training and retention of healthcare professionals, and enhance the overall health infrastructure.
Afghanistan, Asia – World Insurance Companies Logos
Find more Asian Insurance Companies Logos