​LIST OF INSURANCE COMPANIES LOGOS IN ​VIETNAM 
Vietnam, Asia – World Insurance Companies LogosChâu Á – Việt Nam – Các công ty bảo hiểm Logo trong thế giới. The corporate brand is synonymous with its brand. In insurance, a logo is immediately recognizable and enables the customer to associate the company with the useful qualities such as confidence, the right price, and a lot of other vital questions about the task of finding the best insurance.
Click on the logos of the insurance companies to get a bunch of up-to-date information offering every insurer. We want to help you to find the best insurance on the internet. 
LIST OF INSURANCE COMPANIES LOGOS WITH NAMES IN VIETNAM
By clicking on the insurance company logo, you have instant access to updated information on insurance matters that can help you in the task of selecting the best insurance, and also, get phone numbers, addresses, and prices, that Insurers offer on the Internet.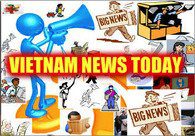 VIETNAM'S INSURANCE MARKET
I. Introduction
A. In general
This country is one of the fastest-growing economies in Asia, with 2010 GDP growth of 6.7% a year. The economic boom has lifted much Vietnamese out of poverty. WTO membership has given Vietnam access to both foreign markets and capital while making Vietnamese enterprises, particularly Vietnamese insurance enterprises, stronger through increased competition.
Over the past few years, Vietnam's insurance market has been one, the fastest growing markets in the world, both life and non-life segments.
Between 2000 and 2009, the Vietnamese life insurance sector increased from US$51.12 million to US$671 million, and the non-life sector from US$126 million to US$763 million1. According to the Vietnam Insurance Association, there are more than 120,000 insurance agents in Vietnam today.
The Vietnamese insurance sector is still characterized by its small size and the limited variety of insurance products available, as well as lower competitiveness of domestic insurers. The total value of insurance premiums in Vietnam accounted for less than 2% of GDP in 2005, compared to 9.5% in the US, 8.7% in the EU and 10.5% in Japan. Nevertheless, Business Wire forecasts that Vietnam's insurance sector will grow 22% during the 2008-2010 periods.
Life insurance will expand 12.1% and non-life insurance will grow 29% during the period. Vietnam is aware of this potential and has released Decision 174/QD/TTg (Jan. 27, 2011), setting a target of VND95.567 trillion in total insurance revenues in 2011.
Companies are also beginning to provide innovative products tailored to this region. For instance, Bao Minh has started to off agricultural insurance to coffee farmers in the Central Highlands region, which would cover business interruption losses caused by low rainfall.
B. History and Relevant Laws
There are several different kinds of legal regulations that apply to the insurance industry. The National Assembly passes Laws, the highest form of the legal instrument. Decrees usually implement Laws and Ordinances. Circulars are issued by particular Ministries, and provide guidance on how that Ministry will administer or interpret a Decree. A Ministry may also issue a Decision or an Official Letter to regulate a particular issue under its jurisdiction.
At the time this region became unified and adopted a planned economy, insurance was not considered a business activity. It was viewed as a means to share risk among state-owned enterprises, and to satisfy Vietnam's insurance obligations in international business transactions. The Vietnam Insurance Corporation ("BaoViet"), monopolized the insurance industry. BaoViet, itself a state-owned enterprise, was formed under the authority of, and is supervised by, the Ministry of Finance. The Ministry of Finance has permitted BaoViet to divest specific lines of insurance products, a sign of a shift in the view of state-owned enterprises.
In late 1993, this nation began to recognize insurance as a business activity, and, therefore, subject to business regulation, including competition laws. Early attempts to regulate the insurance industry set forth basic rules governing insurance enterprises. Decree No. 100/CP (December 18, 1993) authorized the formation of insurance enterprises other than state-owned enterprises. Decree 100, although no longer in effect, marked a turning point in Vietnamese insurance law by opening the market to private insurance enterprises. The Law on Insurance Business (December 9, 2000) replaced earlier attempts to regulate insurance providers, and developed a comprehensive approach generally applicable to the insurance business.
After 10 years of operation, some parts of the Law on Insurance Business have been amended and supplemented by Law 61/2010/QH12 issued by the National Assembly on November 24, 2010 ("Law 61"). In some cases, the changes reflect the position arrived at through government regulation in the intervening years, including changes in the investment laws generally and also changes driven by Vietnam's WTO accession.
The amendments will take effect from July 1, 2011. The amendments also appear to go a step further than the WTO Commitments in one aspect. Although the Commitments refer only to permitting the formation of a branch of an offshore non-life insurance company 5 years after accession – that is, from 2012 – the new amendments refer to the Ministry of Finance issuing a license to such entities. Given that these amendments will come into effect on July 2011, this can be seen as a positive step.
By Russin & Vecchi's lawyers
Take a look at more insurance company logos in Asian Insurance Companies Logos
Vietnam, Asia – Insurance Company Logos