Vietnam, Asia – World Insurance Companies Logos. Click on the logos of the insurance companies to get a bunch of up-to-date information offering every insurer. We want to help you to find the best coverage on the internet. 
Insurance Companies Logos in Vietnam
Insurance Companies Logos in Vietnam. The corporate brand is synonymous with its brand. A logo is immediately recognizable and enables the customer to associate the company with the useful qualities such as confidence, the right price, and a lot of other vital questions about the task of finding the best coverage.
By clicking on the insurance company logo, you have instant access to updated information on assurance matters.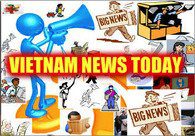 Health insurance Vietnam
Health insurance in Vietnam plays a crucial role in providing financial protection and access to healthcare services for the population.
Social Health Insurance (SHI): This is the primary health assurance scheme in Vietnam, managed by the Vietnam Social Security (VSS). It covers a wide range of medical services, including hospitalization, outpatient care, prescription medications, and preventive services.
Voluntary Health Insurance (VHI): VHI is available for individuals who want additional coverage beyond the basic social health assurance. VHI is typically offered by private assurance companies and can provide more comprehensive benefits and higher coverage limits.
Vietnamese citizens: All Vietnamese citizens are required to participate in the social health program. Enrollment is usually done through their employer or local social security office.
Expatriates: Foreigners working in Vietnam are also required to participate in the social health program. The employer usually facilitates the enrollment process.
SHI: The coverage provided by social health varies depending on the specific SHI plan, but it typically includes inpatient and outpatient services, surgeries, diagnostic tests, essential medications, and preventive care. The exact coverage details may differ among regions and assurance providers.
VHI: The Coverage under VHI can vary significantly based on the plan chosen. It may offer additional benefits such as coverage for alternative treatments, dental care, vision care, and higher coverage limits.
SHI: The premiums for SHI are typically shared between the employer, employee, and the government. The specific contribution rates vary based on income levels, job types, and regional regulations.
VHI: Premiums for voluntary health assurance are generally paid entirely by the individual purchasing the policy. The cost of premiums depends on factors such as age, health condition, chosen coverage, and the insurance provider.
Take a look at more insurers logos in Asian Insurers Logos
Vietnam, Asia – World Insurance Companies Logos