Bhutan Insurance – World Insurance Companies Logos. Click on insurers' logos to get a bunch of updated information offering each insurer. We want to help you find the best assurance providers through the Internet.
Insurance Company Logos in Bhutan
List of insurers Logos and names. The graphic mark of a company is synonymous with its brand. In insurance, a logo is immediately recognizable and enables the customer to associate the company with the useful qualities such as confidence, the right price and many other vital questions to find the best assurance.
By clicking on the insurer logo, you have instant access to updated information on insurance matters that may help you in the task of choosing the best coverage, and also, get phone numbers, addresses, and prices, that insurers offer on the Internet.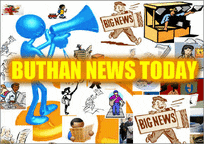 Central Bank Plans To License Reinsurance Companies
To strengthen the insurance sector in the face of rapid economic development in the country, the central bank, Royal Monetary Authority (RMA) is planning to license reinsurance companies in the country.
This, according to RMA, will help the insurers sector get into mega projects and help reduce the outflow of money from the economy.
At present, insurers in the country affiliate themselves with reinsurance companies abroad to share the burden of risk. With this, the companies retain a certain percentage of the sum insured and give away the rest to the reinsuring companies so that any losses can be mitigated with a joint effort.
Tshering Penjor, an examining officer of RMA, said through reinsurance, the Bhutanese insurers pay a major chunk of the premium to companies abroad.
According to him, around 60 percent of the premium paid to the insurers goes to the reinsurance companies abroad.
Eden Dema, one of the two deputy governors of RMA, said the main objective of licensing reinsurance companies is to develop the insurers sector, especially for the hydropower sector.
According to Kunzang Gyeltshen, the assistant manager of the risk management division of Royal Ins. Corporation of Bhutan Limited (RICBL), the corporation has reinsurance some nine companies from India, Bangkok and Japan.
​
From Bhutan Observer
Bhutan, Asia – World Insurance Companies Logos
Look for other insurance companies in the region on the page Asian Insurance Companies