World Insurance Companies Logos – Insurance in Iceland. By clicking on the insurers logos, you can find up-to-date information on the different types of coverage policies you needs.
Insurance Company Logos in Iceland
Logos of Insurance Companies in Iceland. Watch out for the best insurers in Iceland, depending on cost, coverage, customer service and disaster assistance. Find the insurer you trust.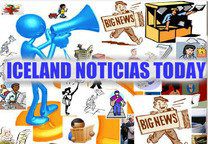 Health in Iceland
Iceland is known for its high standard of living and its excellent healthcare system. The country places a strong emphasis on providing universal healthcare to its citizens, ensuring access to quality medical services.
View more European Insurance Company logos.
Iceland, Europe – World insurance Companies Logos