LIST OF INSURANCE COMPANIES LOGOS
Ísland – Evrópa – Tryggingafélagsmerki um allan heim. Iceland, Europe. The graphic mark of Insurance Companies is synonymous with its brand. In insurance, a logo is immediately recognizable and enables the customer to associate the company with the useful qualities such as confidence, the right price, and a lot of other vital questions about the task of finding the best insurance.
Click on the logos of the insurance companies to get a lot of updated information offering each insurer. We want to help you to find the best insurance on the internet.
DIRECTORY OF INSURANCE COMPANY LOGOS AND NAMES
Watch out for the best insurers in Iceland, depending on cost, coverage, customer service and disaster assistance. Find the insurer you trust.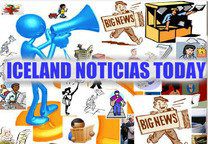 GENERAL INFORMATION ON THE RELEVANT ICELANDIC LEGISLATION
I.a.  Relevant legislation in the insurance field and General Good Provisions
This nation is a member of the European Free Trade Association (EFTA), and the European Economic Area (EEA), an agreement between the European Union (EU) and the EFTA countries Iceland, Norway and Liechtenstein.  By the EEA agreement, this country is bound to adopt most of the EU acquis, including the directives in the field of insurance, with the exception of the Insurance committee directive.
The EU acquis is normally not part of Icelandic legislation directly, but the provisions of this oasis should be adapted to Icelandic law. Business in this country is strictly regulated by law..  Many provisions of Icelandic law have to be taken into account by EEA insurance companies providing services in this country.  
Following is a list of  principle  legislation relevant to the Icelandic insurance market along with information on General Good Provisions.
1. Act on Insurance Activity, with amendments (lög um vátryggingastarfsemi), No. 56/2010.
Provision of services by EEA insurance companies is governed by Art. 66 regarding authorization to establish a branch and by Art. 67 regarding authorization to provide services in this nation without having an establishment in the country.
The Act on Insurance Activities stipulates compulsory conditions for the activity of insurance companies and intermediaries, particularly regarding the establishment of an insurance company, operating license and registration in the Register of Insurance Companies, financial basis (solvency), holdings, the board of directors, auditing and  activities of foreign insurance companies.  
The Act on Insurance Activities includes provisions on consumer protection; however the consumer cannot enforce those rules against the insurer.
2. Act on Insurance Intermediation (Lög um miðlun vátrygginga), No. 32/2005.  Provision of services by EEA insurance brokerage and insurance agents is governed by Art. 55.
The Act on Intermediaries stipulates compulsory conditions for insurance intermediaries, particularly  concerning operating licenses and registration in the Register of Insurance 
Intermediaries, necessary qualifications, procedure and the obligation of intermediaries to inform the insured and other issues.
​
From  Provisions of insurance services in Iceland
View more European Insurance Company logos.
Iceland, Europe – World insurance Companies Logos