Insurance in India – World Insurance Companies Logos. Research and compare insurers to find the one that best suits your needs.
​Insurance Companies in India
These are some well-known insurance companies in India, and there are several others operating in the country's insurance market.
Insurance Company Logos in India
Logos and names of insurance companies in India. A company's graphic brand means its brand. A logo is immediately recognizable and allows the customer to associate the business with the useful qualities such as trust, the right price, and many other vital issues about finding the best coverage.
Monitor the best insurers based on cost, coverage, client service and claim support. Find the right insurance companies. ​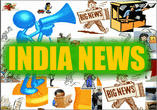 Good Insurance Company
How to find out a good insurance company?
1- Find the right coverage
First, it's important to gather information about the right coverage, and obtain insurance quotes from, a variety of insurers as part of your overall selection process. In order to do that, begin by determining the type of coverage you need in order to make a right comparison across multiple companies.
Now it's time to research the types of insurers from which to obtain that coverage.
2- Check License Status
Insurers must be licensed by the country in which they sell insurance. For added peace of mind, be sure you're buying coverage from a licensed provider in your area by checking with the department of insurers of your Country, either online or by phone.
3- Check financial stability
Finding out the financial stability of an insurer. One can research a provider's insurance financial strength ratings, in the websites of companies such as A.M. Best, Standard & Poor's, Moody's or Fitch. While most of the major insurers are safe bets, this is especially helpful when considering smaller, lesser-known providers.
4- Customer service and claims support
Check consumer complaint ratios. Many departments of insurers websites publish consumer complaint ratios for the insurers. A consumer complaint ratio tells you how many complaints an insurer received for every 1,000 claims its policyholders filed. It's also a good idea to check a company's complaint ratio in several other countries for a company might have great ratings in one, but not-so-great ratings in another. For added protection, look for companies with low consumer complaint ratios in a variety of countries.
Locate the insurer you trust
Bhopal Disaster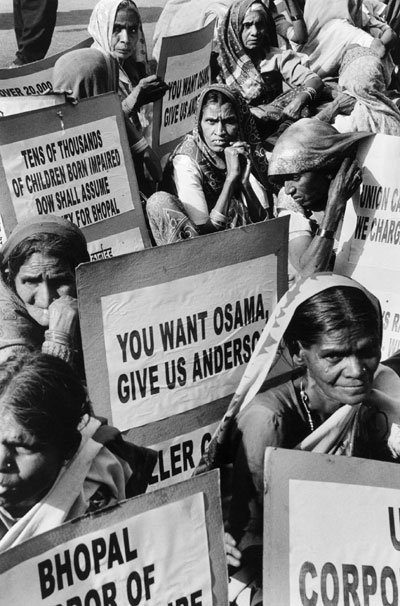 The Bhopal disaster, also referred to as the Bhopal gas tragedy, was a gas leak incident in India, considered the world's worst industrial disaster.
It occurred on the night of 2–3 December 1984 at the Union Carbide India Limited (UCIL) pesticide plant in Bhopal, Madhya Pradesh. Over 500,000 people were exposed to methyl isocyanate (MIC) gas and other chemicals. The toxic substance made its way into and around the shanty towns located near the plant.
Estimates vary on the death toll. The official immediate death toll was 2,259. The government of Madhya Pradesh confirmed a total of 3,787 deaths related to the gas release. A government affidavit in 2006 stated that the leak caused 558,125 injuries, including 38,478 temporary partial injuries and approximately 3,900 severe and permanently disabling injuries. Others estimate that 8,000 died within two weeks, and another 8,000 or more have since died from gas-related diseases.
The cause of the disaster remains under debate. The Indian government and local activists argue that slack management and deferred maintenance created a situation where routine pipe maintenance caused a backflow of water into a MIC tank triggering the disaster. Union Carbide Corporation (UCC) contends water entered the tank through an act of sabotage.
The owner of the factory, UCIL, was majority owned by UCC, with Indian Government-controlled banks and the Indian public holding a 49.1 percent stake. In 1989, UCC paid $470m ($907m in 2014 dollars) to settle litigation stemming from the disaster. In 1994, UCC sold its stake in UCIL to Eveready Industries India Limited (EIIL), which subsequently merged with McLeod Russel (India) Ltd. Eveready ended cleanup on the site in 1998, when it terminated its 99-year lease and turned over control of the site to the state government of Madhya Pradesh. The Dow Chemical Company purchased UCC in 2001, seventeen years after the disaster.
Civil and criminal cases were filed in the District Court of Bhopal, India, involving UCC and Warren Anderson, UCC CEO at the time of the disaster. In June 2010, seven ex-employees, including the former UCIL chairman, were convicted in Bhopal of causing death by negligence and sentenced to two years imprisonment and a fine of about $2,000 each, the maximum punishment allowed by Indian law. An eighth former employee was also convicted, but died before the judgement was passed. Anderson died on September 29, 2014.​
Safety is the whole world's Business
Insurance in India – World Insurance Companies Logos