Iraq Insurance – World Insurance Companies Logos. Click on the logos of the insurers to get a lot of updated information offering each insurer in IRAQ. We want to help you to find the best coverage on the internet.
Insurance Company Logos in Iraq
The graphic mark of a company is synonymous with its brand. A logo is immediately recognizable and enables the customer to associate the company with the useful qualities such as confidence, the right price, and a lot of other vital questions about the task of finding the best coverage.
By clicking on the Insurance Company logo, you get instant access to updated information on insurance matters that can help you in the task of choosing the best coverage, and also, get phone numbers, addresses, and prices, that Insurers offer on the Internet.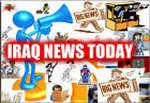 IRAQI INSURANCE DIWAN
The Iraqi Insurance Diwan was established and its powers set out under the Insurance Business Regulation Act 2005. It is an independent body and is headed by a President.
The IID sets the overall policy and procedures for the regulation of the insurance industry. It sets the standards that organizations must meet, and can take action against organizations if they fail to meet these.
The law states that an organization may not carry on a regulated insurance activity in Iraq unless it is authorized by the IID, is an Appointed Representative of an IID authorized organization or it has an approved exemption from the insurance legislative requirements of Iraq.

The goals of the IID are too:
1. Regulate and oversee the insurance sector to assure its development and to secure an open, safe and transparent financial market
2. Support the assurance industry in protecting individuals and properties against risks for the sake of protecting the national economy and for accumulation and growth of national saving and investing it in support of economic development.
In order to achieve its goals, the IID undertakes actions to:
1. Protect the rights of the insured and beneficiaries of the insurance business, and monitoring the financial solvency of the insurers for providing a sufficient insurance coverage for the protection of these rights.
2. Raise the performance and efficiency of the insurers and to assure their commitment to the rules of practice and morals of the profession in order to increase their capabilities to provide better services for the beneficiaries of insurance.
3. Provide skilful personnel qualified to practice the insurance business including the establishment of an institute for this purpose.
4. Develop insurance awareness and prepare and publish insurance related studies and research.
5. Strengthen bonds of cooperation and integration with insurance regulative entities on both the Arab and international levels.
6. Perform any other functions related to the assurance sector proposed by the President of the IID and approved by the Minister of Finance for the regulation of the insurance market.
From Iraqi Insurance Diwan
Check out more insurance company logos in Asian Insurance.
Iraq, Asia – World Insurance Companies Logos