LIST OF INSURANCE COMPANIES LOGOS
Қазақстан – Еуропа – бүкіл әлемде Сақтандыру компанияларының логотипі. Kazakhstan, Europe – Insurance Companies Logos. The graphic mark of a company is synonymous with its brand. In insurance, a logo is immediately recognizable and allows the client to associate the business with the useful qualities such as trust, the right price, and a lot of other vital questions about the task of finding the best insurance. Click on the logos of the insurance companies to get a heap of updated information offering each insurer from Kazakh . We would like to help you find the best insurance online.
DIRECTORY​ OF KAZAKHSTAN INSURANCE COMPANIES LOGOS
Watch out for the best insurers in Kazakh, according to cost, coverage, customer service and disaster assistance. Find the insurance provider you trust.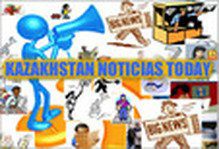 Healthcare
The World Health Organization (WHO), in 2000, ranked the Kazakhstani healthcare system as the 64th in overall performance, and 135th by overall level of health (among 191 member nations included in the study).
Salamatty Kazakhstan is the State Healthcare Development Programme.
The Human Rights Measurement Initiative finds that this Nation is fulfilling 79.7% of what it should be fulfilled for the right to health based on its level of income. When looking at the right to health with respect to children, achieves 96.1% of what is expected based on its current income. In regards to the right to health amongst the adult population, the country achieves only 80.9% of what is expected based on the nation's level of income.
This country is falling into the "very bad" category when evaluating the right to reproductive health because the nation is fulfilling only 62.1% of what the nation is expected to achieve based on the resources (income) it has available.
View more European Insurance Company logos.
World insurance Companies Logos – Kazakhstan, Europe