Macedonia Insurance – World Insurance Companies Logos. Click on the logos of the insurers to obtain a bunch of updated information offering each insurer of Macedonia. We would like to help you find the best coverage online.
Insurance Company Logos in Macedonia
Logos of Insurance Companies in Macedonia. The graphic mark of a company is synonymous with its brand. A logo is instantly recognizable and allows that the customer associates the company with the useful qualities such as trust, the right price, and a lot of other vital questions about the task of finding the best insurance.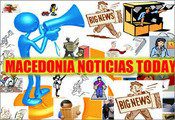 INSURANCE DAY MARKED
Insurance market experienced constant growth in the last three years. During the second quarter of this year, 455,925 contracts were concluded, being 5% more than this period in the previous year, the number of life assurance contracts increased by 33% while total gross policy premium surged by 2.5%.
This was pointed out in today's marking of the insurance day, 1st November, being organized by the Ins. Supervision Agency.
– The sound financial system is a condition for efficient allocation of resources and permanent confidence in financial institutions. That is why constant efforts are made in the Republic of Macedonia, aimed at strengthening the financial system by providing improved regulations, prudent supervision and efficient protection of consumers, Vice Prime Minister and Minister of Finance Zoran Stavreski said at the ceremony marking the Insurance Day.
The minister believes that it is worth mentioning the fact that last year, despite the problems related to the debt crisis, two insurers the parent companies of which are seated in the Eurozone started operating on the Macedonian market. According to him, this is a result of sound macroeconomic policies, well-designed regulations and efficient supervision.
– In the coming period, it is realistic to expect the intensification of the insurance sector growth. This is above all a result of the new legal solutions as regards pension and health insurance. In fact, the new Law on Payment of Pensions and Pension Allowances from Fully Funded Pension Insurance provides the possibility for the insurance companies to pay annuities to the pension beneficiaries, Minister Stavreski pointed out.
​
Health in Macedonia
Macedonia, officially known as the Republic of North Macedonia, has been working to improve its health care system in recent years. The country has made progress in terms of health care access, infrastructure, and services, but challenges still exist.
Here are some key points about health in Macedonia:
Find out more Logo of a European insurance company.
Macedonia Insurance – World Insurance Companies Logos