Moldova Insurance – World Insurance Companies Logos. Watch out for the best insurers in Moldova, according to cost, coverage, customer service and disaster assistance. Find which insurance company you can trust.
Insurance Company Logos in Moldova
Logos of Insurance Companies in Moldova. The graphic mark of a company is synonymous with its brand. In assurance, a logo is instantly recognizable and allows the client to associate the company with the useful qualities such as confidence, the fair price, and many other vital questions about how to find the best insurance.
Click on the logos of the insurance companies to get a lot of up-to-date information offering each insurer from Moldova. We want to help you to find the best insurance on the internet.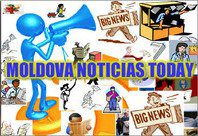 Universal health care
Universal health care (also called universal health coverage, universal coverage, or universal care) is a health care system in which all residents of a particular country or region are assured access to health care. It is generally organized around providing either all residents or only those who cannot afford on their own, with either health services or the means to acquire them, with the end goal of improving health outcomes.
Universal healthcare does not imply coverage in all cases and for all people – only that all people have access to healthcare when and where needed without financial hardship. Some universal health care systems are government-funded, while others are based on a requirement that all citizens purchase private health insurance.
Universal health care can be determined by three critical dimensions: who is covered, what services are covered, and how much of the cost is covered. It is described by the World Health Organization as a situation where citizens can access health services without incurring financial hardship.
The Director General of WHO describes universal health coverage as the "single most powerful concept that public health has to offer" since it unifies "services and delivers them in a comprehensive and integrated way".
One of the goals with universal healthcare is to create a system of protection which provides equality of opportunity for people to enjoy the highest possible level of health. As part of Sustainable Development Goals, United Nations member states have agreed to work toward worldwide universal health coverage by 2030.
The Republic of Moldova has a universal health care system.
The Human Rights Measurement Initiative finds that Moldova is fulfilling 78.2% of what it should be fulfilled for the right to health based on its level of income.
When looking at the right to health with respect to children, Moldova achieves 96.7% of what is expected based on its current income.
In regards to the right to health amongst the adult population, the country achieves only 84.7% of what is expected based on the nation's level of income.
Moldova falls into the "very bad" category when evaluating the right to reproductive health because the nation is fulfilling only 53.2% of what the nation is expected to achieve based on the resources (income) it has available.
From Wikipedia
See more European Insurance Company logo.
Moldovia, Europe – World Insurance Companies Logos