Serbia Insurance – World Insurance Companies Logos. Monitor Sebia's best assurance providers, based on cost, coverage, customer service and claims support. Find the insurer you trust.
Insurance Company Logos in Serbia
The graphic mark of a company is synonymous with its brand. A logo is immediately recognizable and enables the customer to associate the company with the useful qualities such as confidence, the right price, and a lot of other vital questions about the task of finding the best coverage. Click on the logos of the insurers to get a bunch of updated information offering each insurance company.
Look at the best insurance suppliers, according to cost, coverage, customer service and claims support.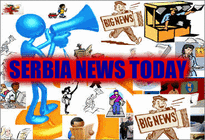 Healthcare in Serbia
The healthcare system is managed by the National Health Insurance Fund (RFZO), which covers all citizens and permanent residents.
All employees, self-employed persons, and pensioners must pay contributions to it. Contributions are based on a sliding scale, with wealthier members of society paying higher percentages of their income.
Despite this, corruption still remains a serious problem due to low salaries, with many doctors demanding bribes in exchange for better treatment, although there is a major campaign against corruption from the government and NGOs.
As of 2014, the expenditure on health care in this country was 10.37% of GDP in 2014, US$1,312 per capita.
Also, as of 2014, Serbia had 308 doctors per 100,000 people (360 per 100,000 people was European Union (EU) average), 628 non-doctoral medical staff per 100,000 people (1,199 per 100,000 people was EU average).
Although there is a trend of decreasing number of hospital beds per 100,000 people in Europe due to better efficiency and diagnostics, Serbia is among countries in Europe with 552 hospital beds per 100,000 people.
In terms of the availability of medical equipment, this nation is slightly trailing behind the average of EU countries.
The Government of Serbia is working with the World Bank in improving the quality and efficiency of Serbs healthcare system.
From Wikipedia
Find out more Logo of a European insurance company.
Serbia, Europe, World Insurance Companies Logos.