LIST OF INSURANCE COMPANIES LOGOS IN ST. KITTS AND NEVIS

St. Kitts and Nevis, Caribbean​​ – World Insurance Companies Logos. By clicking on the logo of each insurance company can obtain a set of update information that each insurer offers via the Internet.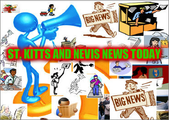 ECONOMY
​The economy of St. Kitts and Nevis has traditionally depended on the growing and processing of sugar cane; decreasing world prices has hurt the industry in recent years. Tourism, export-oriented manufacturing, and offshore banking activity have assumed larger roles. Most food is imported. The government has undertaken a program designed to revitalize the faltering sugar sector. It is also working to improve revenue collection in order to better fund social programs. I
In 1997, some leaders in Nevis were urging separation from Saint Kitts on the basis that Nevis was paying far more in taxes than it was receiving in government services, but the vote on cessation failed in August 1998. In late September 1998, Hurricane Georges caused approximately $445 million in damages and limited GDP growth for the year.
The economy of St. Kitts & Nevis experienced strong growth for most of the 1990s, but hurricanes in 1998 and 1999 contributed to a sharp slowdown. Real economic growth was 0.75% in 2002 after a decline of 4.3% in 2001.
The economy experienced a mixed performance during 2002, with some sectors experiencing positive growth while others experienced varying levels of decline. The construction sector recorded a 4.51% decline, manufacturing and hotels and restaurants also recorded significant declines of 4.01 and 9.89% respectively, and sugar production fell by 5.1%.
Significant new investment in tourism, including a 648-room Marriott hotel and convention center that opened in December 2002, as well as continued government efforts to diversify the economy, is expected to improve economic performance. Consumer prices have risen marginally over the past few years. The inflation rate was 3%-4% for most of the 1990s.
​From Wikipedia
Check out more insurance company logos in Caribbean Insurance Companies Logos.
St. Kitts and Nevis, Caribbean​​ – World Insurance Companies Logos