Kuwait Insurance – World Insurance Companies Logos. Click on the insurers logos for a bunch of up-to-date information offering to every insurer. We want to help you to find the best coverage on the internet.
Insurance Companies Logos in Kuwait
Insurance Companies Logos in Kuwait. The graphic mark of a company is synonymous with its brand. A logo is immediately recognizable and allows the customer to associate the enterprise with the useful qualities such as trust, m the right price, and many other vital issues about finding the best coverage.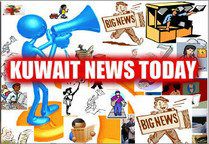 Health in Kuwait
Kuwait has a relatively well-developed healthcare system, with both public and private healthcare facilities available to its residents. The Ministry of Health in Kuwait is responsible for overseeing and providing healthcare services in the country. The government has made significant investments in healthcare infrastructure and has taken steps to improve the quality of healthcare services.
Public healthcare services in Kuwait are provided through a network of government hospitals and primary healthcare centers. These facilities offer a range of medical services, including general healthcare, specialist consultations, emergency care, and diagnostic tests. Public healthcare in Kuwait is available to Kuwaiti citizens and expatriate residents, with Kuwaiti citizens receiving health care services free of charge.
In addition to the public healthcare system, there are several private hospitals, clinics, and medical centers in Kuwait. Private healthcare providers often offer more specialized services and cater to both Kuwaiti citizens and expatriates. However, private healthcare services typically come at a higher cost.
Kuwait faces similar health challenges as many other countries, such as chronic diseases, obesity, and lifestyle-related health issues. The government has implemented various initiatives to promote healthy lifestyles and raise awareness about these issues. Preventive healthcare programs, public health campaigns, and screenings are conducted to detect and manage diseases early.
In response to the COVID-19 pandemic, Kuwait has implemented measures to prevent the spread of the virus. These measures include testing, contact tracing, quarantine protocols, and vaccination campaigns. It is crucial to refer to official sources, such as the Kuwait Ministry of Health, for the latest information on COVID-19 guidelines, restrictions, and vaccination efforts.
Check out more insurers logos in Asian Insurance.
Kuwait Insurance – World Insurance Companies Logos