​LIST OF INSURANCE COMPANIES LOGOS IN ​KUWAIT
Kuwait, Asia – World Insurance Companies Logos الكويت – آسيا – شعار لشركات التأمين حول العالم. The graphic mark of a company is synonymous with its brand. In insurance, a logo is immediately recognizable and allows the customer to associate the enterprise with the useful qualities such as trust, m the right price, and many other vital issues about finding the best insurance.
Click on the insurance company logos for a bunch of up-to-date information offering to every insurer. We want to help you to find the best insurance on the internet.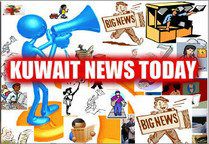 INSURANCE INDUSTRY
Regulatory Requirements
A well-developed insurance industry, which efficiently pools and transfers the financial consequences of risks, is an imperative for a stable financial system. A sound regulatory framework, that ensures the financial strength of insurers is, therefore, important for all market participants and crucial for the health of the economy.
Insurance Department under the Ministry of Commerce and Industry (MoCI) is the supervisory authority of insurers, reinsurers and insurance intermediaries operating in Kuwait, and Law No. 24 of 1961 concerning insurance companies & agents, along with the relevant amendments, is the governing regulation.
The following major amendments were made to the law in 2011 in an attempt to strengthen the supervisory mechanism.
The salient features of Kuwait's insurance regulations, after the above amendments, are as follow.
1. Minimum capital requirement – The minimum capital requirement for insurers and reinsurers was increased significantly in 2011. Currently, the total capital of Kuwaiti insurers and reinsurers should not be less than KWD 10 m n for composite insurers and KWD 15 m n for reinsurers (up for the paid up capital requirement of only KWD 150,000).
2. Deposit to reserve requirement – Every insurance company with operations in life insurance and capital insurance segments should deposit KWD 500,000 (up from KWD 45,000), as a guarantee towards the fulfillment of its obligations, in a Kuwaiti bank or in a Kuwaiti branch of a foreign bank.
The deposit requirement for companies dealing with other types of insurance is also KWD 500,000. The insurers that have operations in both life and non-life segments are required to deposit an amount of KWD 1m n.
3. Financial disclosure – Every company should submit an annual balance sheet certified by an auditor and a report on the company's insurance operations during the year. Companies selling life insurance, premium insurance or capital insurance should have, at least once in every three years, a comprehensive valuation of their assets and liabilities carried out by an actuary.
4. Investment restrictions  – Life insurance and capital insurance companies are required to keep in Kuwait the full mathematical reserves on policies concluded in Kuwait. Retention rates of unearned premiums are 25% for marine & aviation segment, 40% for  other general insurance segment and 100% for long term insurance segments. Furthermore, the total amount of outstanding claims of all segments should be retained within Kuwait.  
​
From Insurance Industry
Check out more insurance company logos in Asian Insurance.
Kuwait, Asia – World Insurance Companies Logos