LIST OF INSURANCE COMPANIES LOGOS IN ​NORTH KOREA
North Korea, Asia – World Insurance Companies Logos아시아 – 북한 – 세계에서 보험 회사 로고. The graphic mark of a company is synonymous with its brand. In insurance, a logo is immediately recognizable and allows the customer to associate the company with the useful qualities such as trust, fair price, etc., and many other vital issues with the task of finding the best insurance. 
Click the logos of the Insurance Companies for getting a bunch of updated information offering each insurer of North Korea. We want to help you to find the best Insurance in the Internet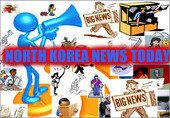 KOREA NATIONAL INSURANCE CORPORATION
The chief of the Korea National Insurance Corporation (KNIC) voiced expectation that the Pyongyang International Insurance Seminar would serve as a good occasion for insurance development.
"I hope that the forum would offer a good chance for its participants to share their rich knowledge and experience gained in healing the aftermath of global financial crisis and seeking solutions to the challenges of nature disasters and to tighten business relationship with each other," said So Tong Myong, chairman of the KNIC Executive Committee of Management, in an inaugural speech at the seminar.
Valuable papers on issues of international interest, like natural disaster insurance, were presented at the seminar, themed "Dynamics of Insurance Coverage Arrangement and Rate Application Responding to Recent Catastrophes and Disasters." 
The KNIC has made much effort to strengthen friendly collaboration with international insurance organizations, including the Federation of Afro-Asian Insurers & Reinsurers. It sponsored the seminar on "Aviation and Engineering Insurance" in 1985, 11th Conference of FAIR in 1989 and a seminar on "Marine Insurance & Reinsurance: the Challenges of the Times" in 2010.
With many branches throughout the country, the KNIC has been working hard to contribute to national prosperity and the improvement of the people's livelihood.
It has sponsored various kinds of insurances in conformity with the local situation, helping industrial establishments and cooperatives improve production and management.
It has developed insurance on an expansion basis in a way to protect people's property, directing efforts to make the insurance system serve the people's interest.
Founded in 1947, the KNIC has striven to enhance the function and role of insurance in step with the world's tendency, turning to be an insurance agency dealing with property insurance, life insurance, reinsurance, IT and financial investment.
​
From KCNA
Take a look at more insurance company logos in Asian Insurance Companies
North Korea, Asia – World Insurance Companies Logos