Malaysia Insurance – World Insurance Companies Logos. Click on the insurance company logos to get a lot of up-to-date information from every insurer in MALAYSIA. We want to help you find the best coverage online.
List of Insurance Company logos in Malaysia
List of Insurance logos with names in Malaysia. The graphic mark of a company is synonymous with its brand. In insurance, a logo is immediately recognizable and enables the client to associate the company with the useful qualities such as trust, fair price, and numerous other essential questions on the task of finding the best assurance.
Click on each logo for much vital information to select the best insurer.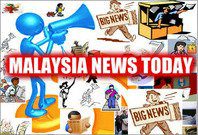 Health in Malaysia
The health system in Malaysia is a mix of public and private healthcare services. The Ministry of Health (MOH) is responsible for overseeing and regulating the public healthcare sector, while the private sector operates independently. Here are some key points about health in Malaysia:
Malaysia, Asia – World Insurance Companies Logos