​LIST OF INSURANCE COMPANIES LOGOS IN ​MONGOLIA
Mongolia, Asia – World Insurance Companies LogosАзи – Монгол улс – Дэлхийн эргэн тойронд даатгалын компаниудын лого. The graphic mark of a company is synonymous with its brand. In insurance, a logo is immediately recognizable and allows the client to associate the company with the useful qualities like trust, the right price, and many other vital issues about finding the best insurance.
Click on the insurance company logos to get a bunch of up-to-date information from every insurer in MONGOLIA. We wish to help you find the best insurance through the Internet.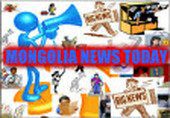 MONGOLIA: OVERCOMING INSURANCE CHALLENGES
As government programs expand basic insurance coverage in Mongolia, economic growth spurred by resource revenues is expected to create surging demand in the private insurance market. However, ensuring the latter is managed by appropriate legislation represents a challenge to regulatory bodies.
In June, Mongolia's Insurance and Human Development Fund (HDF) reported that 555,000 people out of the country's 2.8m population were now covered by a social insurance scheme, which includes pensions, social welfare, health, worker's compensation and unemployment benefits, representing a 13.6% year-on-year (y-o-y) rise.
Indeed, the whole insurance market in Mongolia is still in the development stage, with the first law enacted as recently as 1997 and the first life insurance company established in 2008. The private insurance market remains small, with 17 companies operating on MNT57bn ($41.7m) total capital as of 2011.
There are a number of major challenges for sector growth, including a low level of consumer education on insurance and difficulty in reaching a scattered rural population. Additionally, there are currently no major international insurers with operations in the country.
This is widely expected to change in the coming years, however, as the rapid growth of the mining industry increases incomes and generates wealth. GDP per capita is expected to increase from $3000 in 2008 to $8000 by 2016, as vast coal and copper mines increase production.
According to the Mongolian Insurers Association, early signs of growth have already been seen in the most recent figures, with total premium income rising by 48% y-o-y to MNT24.2bn ($17.7m) by the second quarter of 2011 and total assets increasing to MNT72.2bn ($52.8m), a 60% y-o-y rise.
While auto and home insurance penetration is currently less than 5% of the population, the Mongolian government has already approved a law that will make auto insurance mandatory by October 1. Low-income housing projects are also planned, which will provide 6% loans on home purchases for first-time buyers. And that, in turn, will generate insurance business, on the loans, the borrowers or both.
Leading former state insurer Mongol Daatgal has estimated that in 2011, only 10% of the 300,000 vehicles in Mongolia had coverage. It is expected that the introduction of mandatory auto insurance in October 2012 will lead to an immediate 30% expansion in the size of the market, creating an MNT15bn ($11m) rise in premiums. Mongol Daatgal comprises around 30% of the country's private insurance market, with seven smaller competitors capturing the majority of the remainder.
In a boost for the domestic insurance industry's credibility, in 2011, the Financial Regulatory Commission (FRC) proposed that companies share customer data with each other. The aim of this move is to eliminate market inefficiencies. The FRC has also focused on helping policyholders receive what they are contractually owed in a bid to improve consumer confidence.
Key segments expected to grow as rising incomes generate growth in the market are livestock insurance and micro-insurance. While the country has a livestock population of some 40m, Mongolia is also susceptible to notoriously harsh winters, known as dzuds.
The Index-based Livestock Insurance Project, a World Bank-backed microinsurance program designed to protect farmers from the financial consequences of losing their herds, has become a major success since its launch as a pilot project in 2009, with national sales for 2011 closing at MNT436m ($318,800) in policy income.
There has been less developed in more traditional microinsurance segments, despite the potential raised by the country's low-income levels. In 2010 Xac Bank, a Mongolia-based micro-finance, in partnership with local insurer Tenger, launched two microinsurance products: personal accident insurance and health insurance.
However, as yet there are no sales data available.
The labor insurance segment also presents the huge potential, thanks to the expanding mining sector. In 2011, some 45,000 workers were employed in the sector. An influx of wealthy expatriates is also leading to the creation of niche products, with Mandal Insurance in 2011 launching a dedicated range of retail and commercial services specifically for expatriates.
The expected increase in the number of products has, however, raised concerns over regulation.
The Asian Development Bank wrote in a December 2011 report, "Many new insurance products, such as life insurance and re-insurance, which are not included in the Law on Insurance April 2004, is currently emerging and regulations need to be prepared, thus challenging the FRC to keep pace with the market."
The government is currently mulling reforms to the insurance law, which include the creation and modification of rules regarding professional liability insurance. Proposed legislative changes expected later this year aim to increase minimum capital requirements, as well as allow firms to obtain more control over what can be done with investment accounts​
From Oxford business group
Take a look at more insurance company logos in Asian Insurance.
Mongolia, Asia – World Insurance Companies Logos