Mongolia Insurance – World Insurance Companies Logos. Click on the insurers logos to get a bunch of up-to-date information from every insurer in MONGOLIA. We wish to help you find the best coverage through the Internet. 
Insurance Company Logos in Mongolia
The graphic mark of a company is synonymous with its brand. A logo is immediately recognizable and allows the client to associate the company with the useful qualities like trust, the right price, and many other vital issues about finding the best assurance.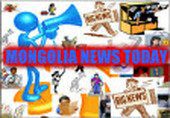 Mongolia health insurance
Mongolia does not have a mandatory national health assurance system. However, the Mongolian government has been working towards implementing a universal health coverage system in recent years. The government provides basic health care services through the State Central Hospital and other public healthcare facilities.
The Mongolian healthcare system is administered by the Ministry of Health, and it is primarily financed by the Social Health Insurance Fund (SHIF). The SHIF collects contributions from employers, employees, and the self-employed to fund health care services.
Under the Mongolian healthcare system, all Mongolian citizens and permanent residents are entitled to receive basic health care services. These services include primary care, specialist care, hospitalization, emergency care, and preventive services.
In addition to the public health care system, private health assurance options are available in Mongolia. These private health assurance plans offer coverage for medical expenses, including hospitalization, doctor visits, and certain treatments. The coverage and premiums of these plans may vary depending on the provider and the specific policy.
Take a look at more insurers logos in Asian Insurance.
Mongolia, Asia – World Insurance Companies Logos