Singapore Insurance – World Insurance Companies Logos. Click on the insurers logos to get a lot of up-to-date information from every insurer in Singapore. We would like to help you find the best coverage online. 
Insurance Company Logos in Singapore
Insurance Company Logos in Singapore. A logo is instantly recognizable as a synonym for the brand and allows the client to associate the company with the useful qualities such as trust, the right price, and many other key questions about finding the best coverage.
Image of Logos of Insurance Companies in Singapore. Click on each logo to get a great deal of vital information to select the best insurer.
Find the logos and names of insurers in countries close to Singapore on the Logos Asian Insurance Company page.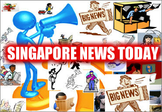 Monetary Authority

The guidelines on insurance business are divided into core activities and fraud risk.
Core Activities
This chapter provides guidance on sound practices in carrying out assurance business and covers the core activities of product development, pricing, underwriting, claims handling and reinsurance management. It articulates broad principles that should be embedded in a risk management framework covering strategy, organizational structure, policies and procedures for managing risks inherent in these activities. The guidelines contained in this chapter are applicable for both life and general assurance business unless explicitly stated otherwise.
Fraud Risk
This chapter provides guidance on sound risk management practices to identify and mitigate direct insurers' exposure to the risk of insurance fraud. It articulates broad principles that should be embedded in a risk management framework covering strategy, organizational structure, policies and procedures for managing insurance fraud risk. It incorporates the guidelines from the International Association of Insurance Supervisors (IAIS) Guidance Paper on Preventing, Detecting and Remedying Fraud in Insurance.
Fundamentals of Dealing with Insurance Fraud
1.2.1 Fraud can be defined as an act or omission intended to gain dishonest or unlawful advantage for the party committing fraud or for other related parties. In the case of insurance fraud, this would usually involve an exaggeration of an otherwise legitimate claim, premeditated fabrication of a claim or fraudulent misrepresentation of material information.
1.2.2 Insurers rely greatly on the accuracy and completeness of the information provided by policyholders, claimants, and intermediaries when underwriting risks and processing claims.
However, they may face various constraints in verifying the information provided due to factors such as high volume of transactions (for some assurance products), the complexity of circumstances leading to a claim and incomplete information.

For the purposes of this chapter, intermediaries would include the insurer's financial adviser ("FA") representatives, general insurance agents, financial advisers and insurance brokers (where applicable).

1.2.3 The broad categories of insurance fraud include:
(a) policyholder and claims fraud – fraud against the insurer by the policyholder
and other parties in the purchase and/or execution of an assurance product;
(b) intermediary fraud – fraud by intermediaries against the insurer or policyholders; and
(c) internal fraud – fraud against the insurer by its director or employee on his/her own, in collusion with parties internal or external to the insurer, or fraud
perpetuated by any external party (e.g. Accountants, auditors, consultants, claims adjusters) engaged as a service provider by the insurer.
1.2.4 The scope of this chapter only covers the policyholder and claims fraud as well as intermediary fraud. For guidance on risk management practices to mitigate risk of internal fraud, insurers should refer to the "Guidelines on Risk Management Practices – Internal.
Controls" issued by the Authority in February 2006.
1.2.5 Although certain categories of insurance intermediaries are licensed by the Authority, an insurer should still assess each and every intermediary based on the intermediary's track record and the insurer's past experience in its dealings with the intermediary. Based on that assessment, the insurer should apply the appropriate risk management measures in respect of transactions involving an intermediary, regardless of whether it is licensed by the
Authority.
1.2.6 As fraud can be perpetrated by a collision involving a few parties, an insurer should adopt a holistic approach to adequately identify, measure, control, and monitor fraud risk and embed appropriate risk management policies and procedures into its processes across the organization. ​
From Monetary Authority of Singapore
Singapore Insurance – World Insurance Companies Logos