South Korea Insurance – World Insurance Companies Logos. Click on the logos of the insurers to get a bunch of updated information offering each Korean insurer. We would like to help you find the best coverage online. 
Insurance Company Logos in South Korea
​​List of Insurance Company Logos in South Korea. The graphic mark of a company is synonymous with its brand. A logo is immediately recognizable and allows the customer to associate the company with the useful qualities such as trust, fair price, etc., and many other vital questions about how to find the best coverage.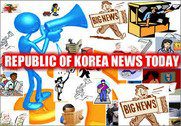 Choose the Best Korean Insurer
How find out the best coverage?
Some Tips
​
1- Find the right coverage 
First, it's important to gather information about the right coverage, and obtain insurance quotes from, a variety of insurers as part of your overall selection process. In order to do that, begin by determining the type of coverage you need in order to make a right comparison across multiple companies. 
Now it's time to research the types of insurers from which to obtain that coverage.
2- Check License Status
 Insurers must be licensed by the country in which they sell coverage. For added peace of mind, be sure you're buying coverage from a licensed provider in your area by checking with the department of insurers of your Country, either online or by phone.
3- Check financial stability
Finding out the financial stability of an insurer. One can research a provider's financial strength rating, in the websites of companies such as A.M. Best, Standard & Poor's, Moody's or Fitch. While most of the major insurers are safe bets, this is especially helpful when considering smaller, lesser-known providers.
4- Customer service and claims support
Check consumer complaint ratios. Many departments of insurers websites publish consumer complaint ratios for the coverage providers. A consumer complaint ratio tells you how many complaints an insurer received for every 1,000 claims its policyholders filed.
It's also a good idea to check a company's complaint ratio in several other countries for a company might have great ratings in one, but not-so-great ratings in another. For added protection, look for companies with low consumer complaint ratios in a variety of countries.
Locate the Korean Insurance Company you trust

Take a look at more insurers logos in Asian Insurance Companies Logos
South Korea, Asia – World Insurance Companies Logos