Thailand Insurance – World Insurance Companies Logos.  List of Insurance Companies in Thailand. Click on each logo to get a lot of essential information to choose the best coverage.
Insurance Company Logos in Thailand
Insurance Company Logos in Thailand. A logo is immediately recognizable as a synonym for the brand and allows the customer to associate the company with the useful qualities such as trust, fair price, and many other key questions about finding the best insurance. Click on the insurance company logos to get a bunch of updated information offering to every insurer in Thailand. We want to help you to find the best insurance on the Internet.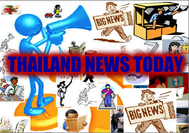 Healthcare in Thailand
As of 2019, Thailand's population of 68 million is served by 927 government hospitals and 363 private hospitals with 9,768 government health centers plus 25,615 private clinics.
Universal health care is provided through three programs: the civil service welfare system for civil servants and their families, Social Security for private employees, and the universal coverage scheme, introduced in 2002, which is available to all other Thai nationals. Some private hospitals are participants in the programs, but most are financed by patient self-payment and private insurance. According to the World Bank, under Thailand's health schemes, 99.5 percent of the population have health protection coverage.
Thailand introduced universal coverage reforms in 2001, one of only a handful of lower-middle income countries to do so. Means-tested health care for low-income households was replaced by a new and more comprehensive insurance scheme, originally known as the 30 baht project, in line with the small co-payment charged for treatment. People joining the scheme receive a gold card, which allows them to access services in their health district and, if necessary, to be referred for specialist treatment elsewhere.
The bulk of health financing comes from public revenues, with funding allocated to contracting units for primary care annually on a population basis. According to the WHO, 65 percent of Thailand's health care expenditure in 2004 came from the government, while 35 percent was from private sources. Thailand achieved universal coverage with relatively low levels of spending on health, but it faces significant challenges: rising costs, inequalities, and duplication of resources.
Although the reforms have received a good deal of criticism, they have proved popular with poorer Thais, especially in rural areas, and they survived the change of government after the 2006 military coup. Then, Public Health Minister, Mongkol Na Songkhla, abolished the 30 baht co-payment and made the scheme free. It is not yet clear whether the scheme will be modified further under the military government that came to power in May 2014.
In 2009, annual spending on health care amounted to 345 international dollars per person in purchasing power parity (PPP). Total expenditures represented about 4.3 percent of gross domestic product (GDP). Of this amount, 75.8 percent came from public sources and 24.2 percent from private sources. Physician density was 2.98 per 10,000 population in 2004, with 22 hospital beds per 100,000 population in 2002.
Data for utilization of health services in 2008 includes: 81 percent contraceptive prevalence, 80 percent ante-natal care coverage with at least four visits, 99 percent of births attended by skilled health personnel, 98 percent measles immunization coverage among one-year-olds, and 82 percent success in treatment of smear-positive tuberculosis. Improved drinking-water sources were available to 98 percent of the population, and 96 percent were using improved sanitation facilities.
From Wikipedia
Thailand, Asia – World Insurance Companies Logos